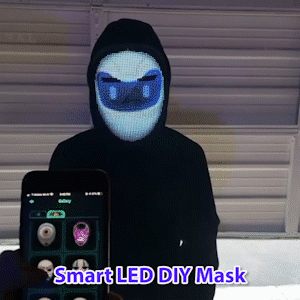 Electronic mask
Holiday parties create atmosphere
Connect to mobile phone Bluetooth use
45 dynamic pictures 70 still pictures suitable for various gathering occasions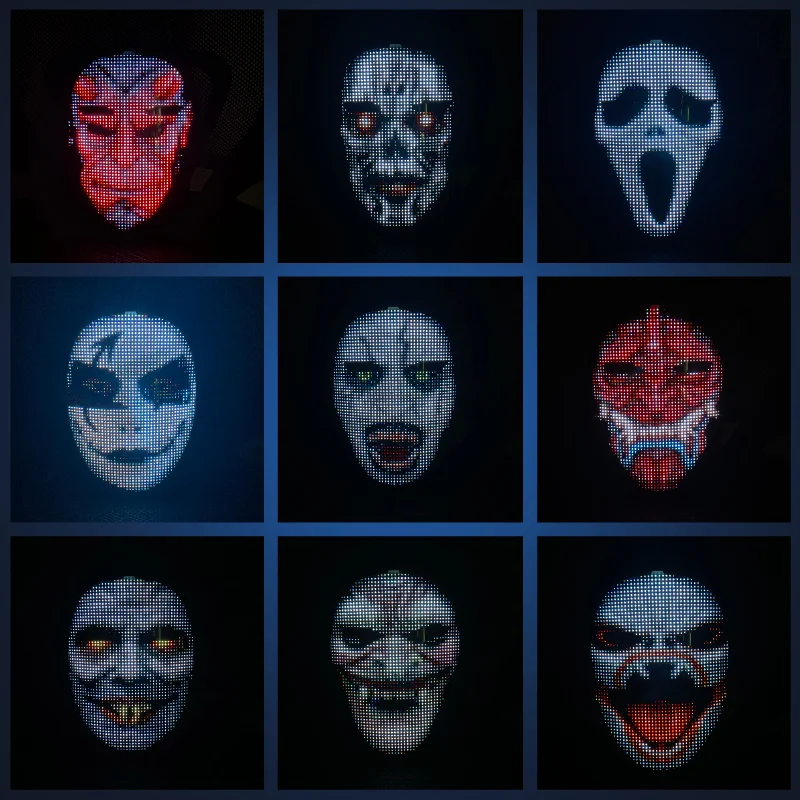 Technical characteristics
Press the power button, and then cover the sensor switch with the hand, when display "OK" in the screen, then you can use gestures to change the screen picture.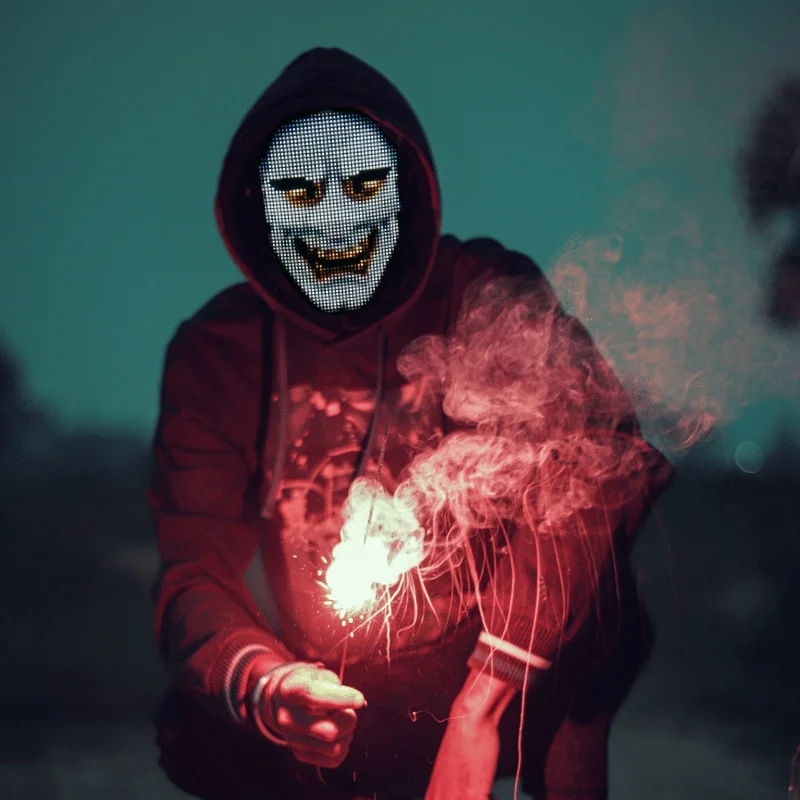 This product needs to be used with the mobile phone APP.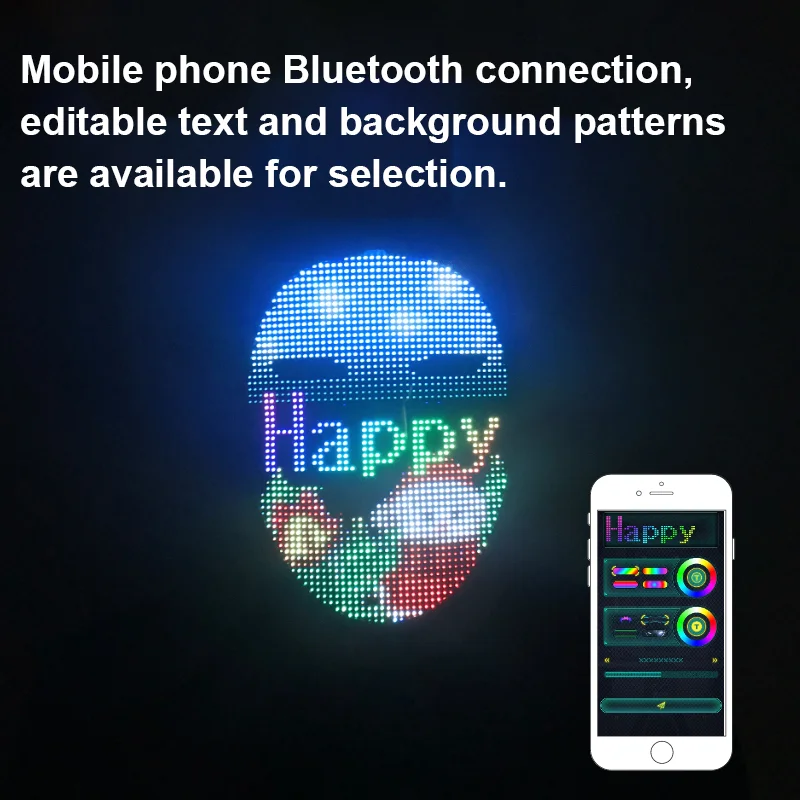 It adopts high power, high light, long life 2074 lamp beads and 2121 RGB LED lamp beads.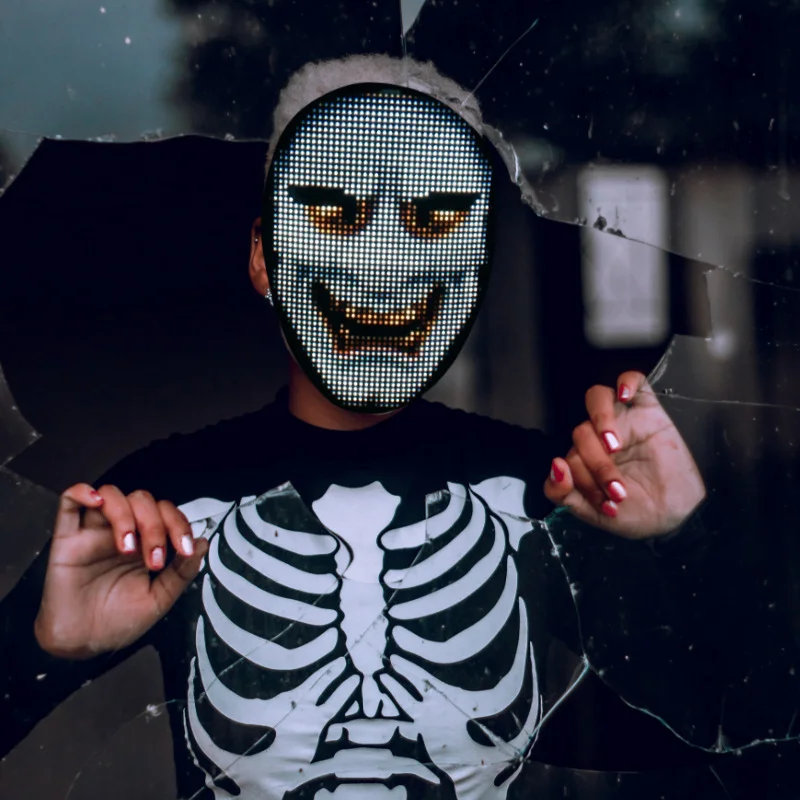 Rated capacity of this product is 2000mAh. Long life battery, up to 500 cycles or more.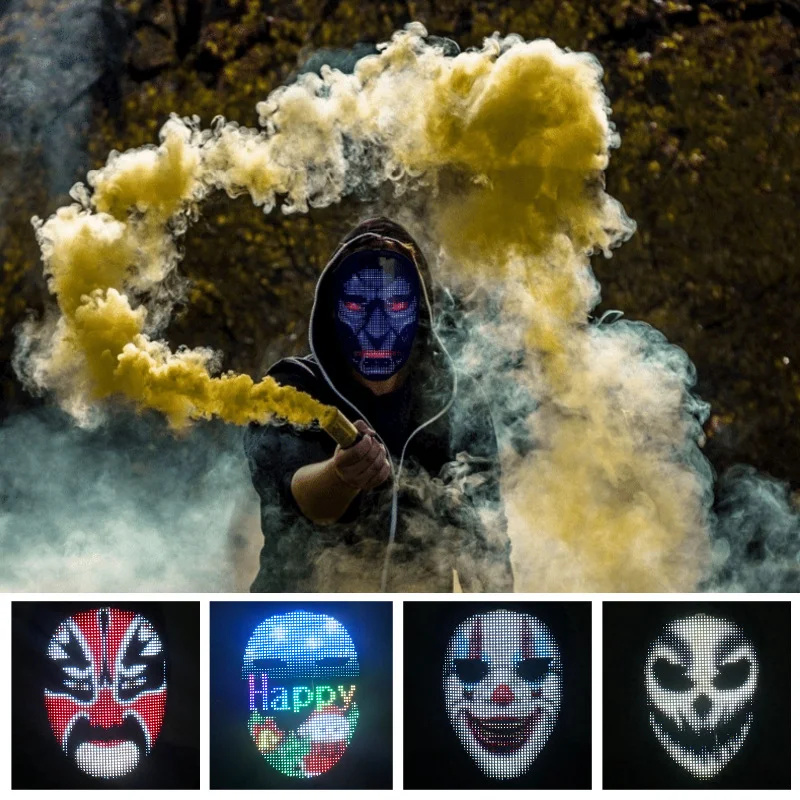 Specifications
Pixels: 46*58 (irregular)
Lamp beads: 2121RGB lamp beads
Number of lamp beads: 2074
Color box size: 10.1in*8.5in*3.7in
Product net weight: 9.77oz
Product pattern: 45 dynamic pictures 70 static pictures
Product Material: ABS+PVC lens+Silica gel
Input voltage/current: 5 V/1A
Charging type: 3 AA batteries (Not contained)
Use time: 12 hours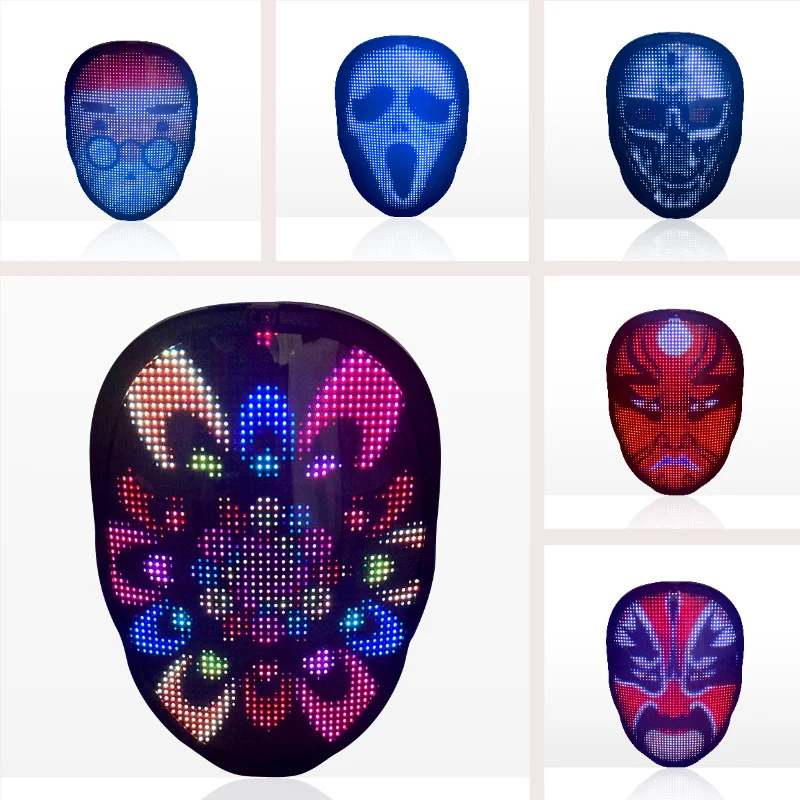 Glowing mask
Strong brightness, attract people's attention, super long luminous time.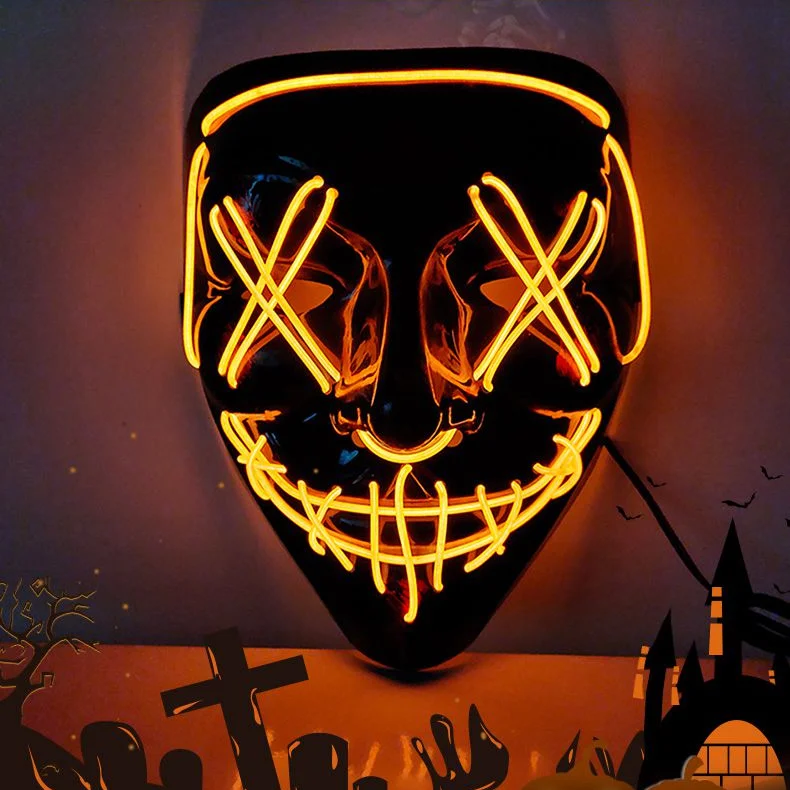 Specification
Light source: EVA cold light source
Mask size: about 7.8in*7in
Weight: about 0.22lbs

Package Included:
1*display mask
1*English manual